Have a browse through some of the goodness we've added to the www over the years.

How about the one we made out of chocolate, literally!
Asia NZ Foundation Website
The Foundation has a mission to 'Equip New Zealanders thrive in Asia'.
We have slowly worked through a brand refresh that has led to more of a youth focus and a new brand personality that expresses itself as 'knowlegable, open, vibrant and ambitious'. This culminated in the redesign of the website, a large content rich shop-front for the organisation, celebrating all the life changing opportunities on offer.
Services:
Brand refresh, website UX and UI design and development.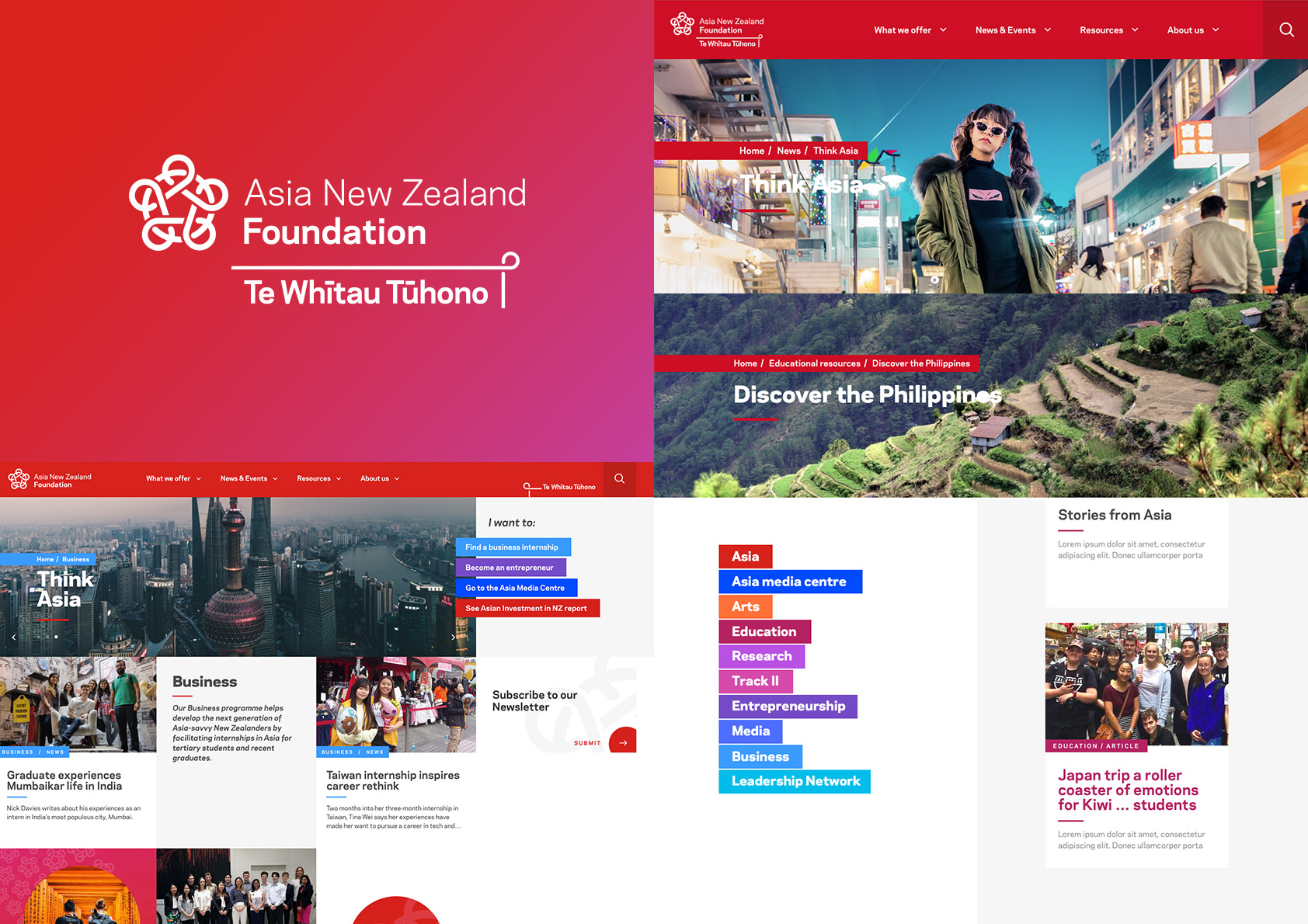 Asia Media Centre
This platform was set up by the Asia NZ Foundation to help New Zealand journalists cover Asia. It provides a rich resource of articles and a database of experts on specialised subject matter.
Services:
Identity development, website UX and UI design and development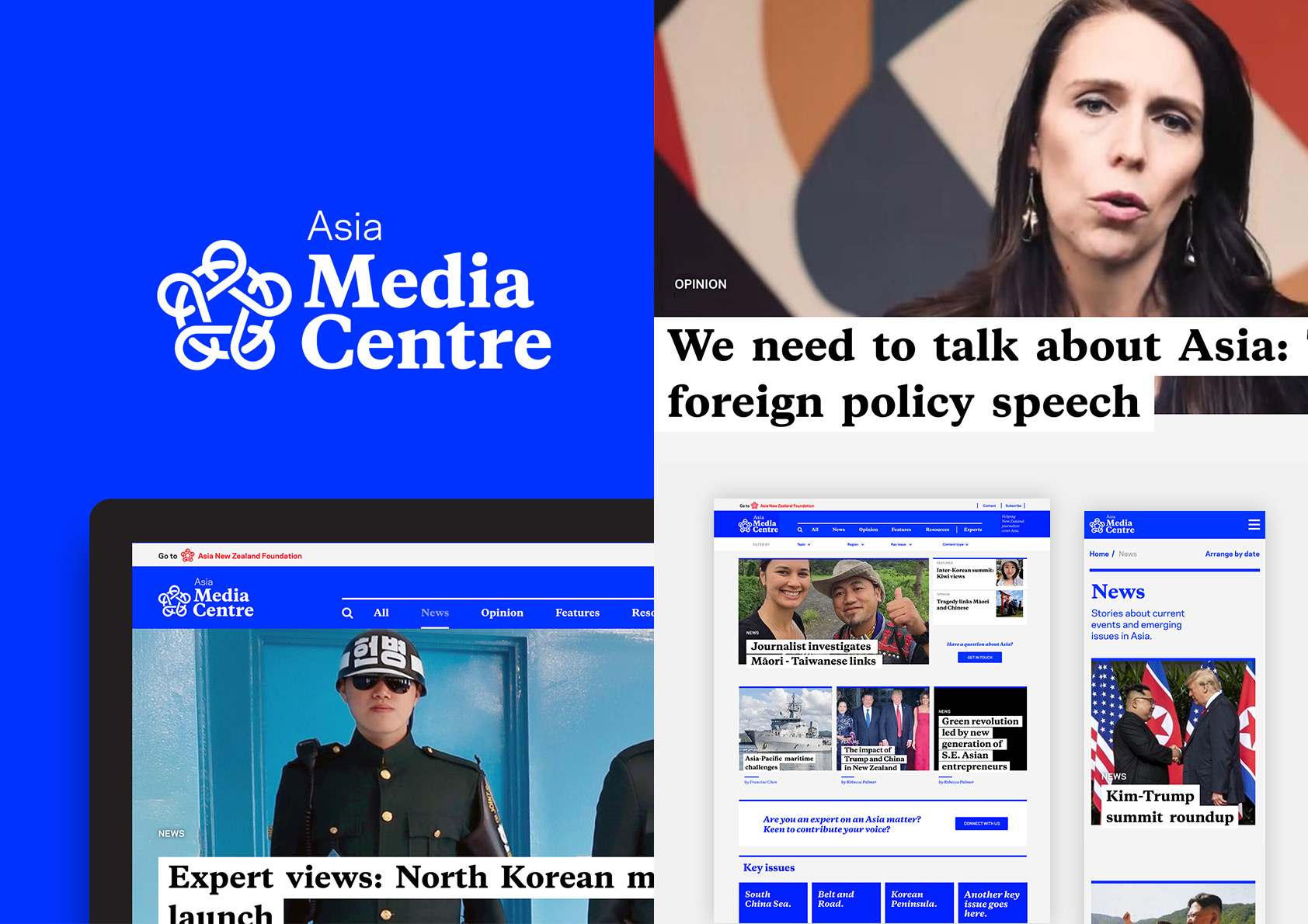 Whittaker's website
What better way to tell a story about New Zealands best chocolate than with a website (literally) made out of chocolate?
Services:
website design and development
Institute of Directors
The IoD are the premier governance membership organisation in New Zealand who promote excellence in corporate governance, represent directors' and facilitate professional development through education and training. Their overarching vision is to raise the standard of governance in all areas of New Zealand business and society.
Their website had to communicate about all that they do as well as provide a membership database and accreditation points dashboard.
Services:
UX and UI design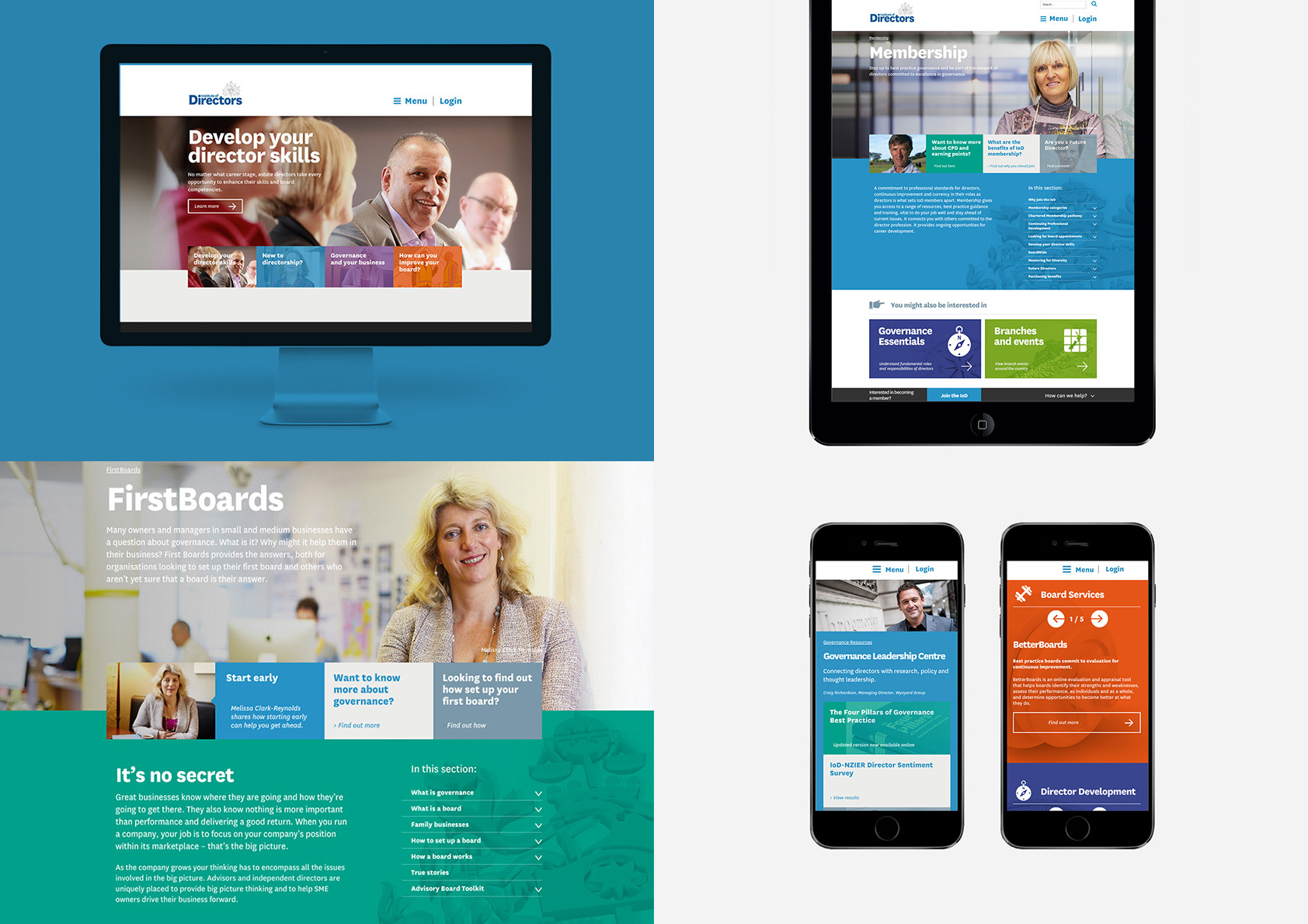 Auckland Arts Festival
AAF had increased significantly and the old website no longer spoke to the vision and values of AAF. Cultural diversity, community engagement, exploration and accessibility are key factors that make up the values of the brand. We were tasked with bringing the visual language to life online, while lifting the perceptions and aspirations of the festival through the user engagement with the website.
Services:
Website UX and UI design and development
White Night Website
White Night was Auckland Arts Festival's annual, one-night arts extravaganza with free arts festivities, performances and unexpected encounters all around Auckland. This is the web app we created for the event.
Services:
web app design and development
Recognition:
BeST bronze award for small identities
Full Windsor Website
Check out the giant monkey hand that helps you navigate through the wild world of Full Windsor bike accessories.
Services:
website design and development
Recognition:
FWA Site of the Day, BeST finalist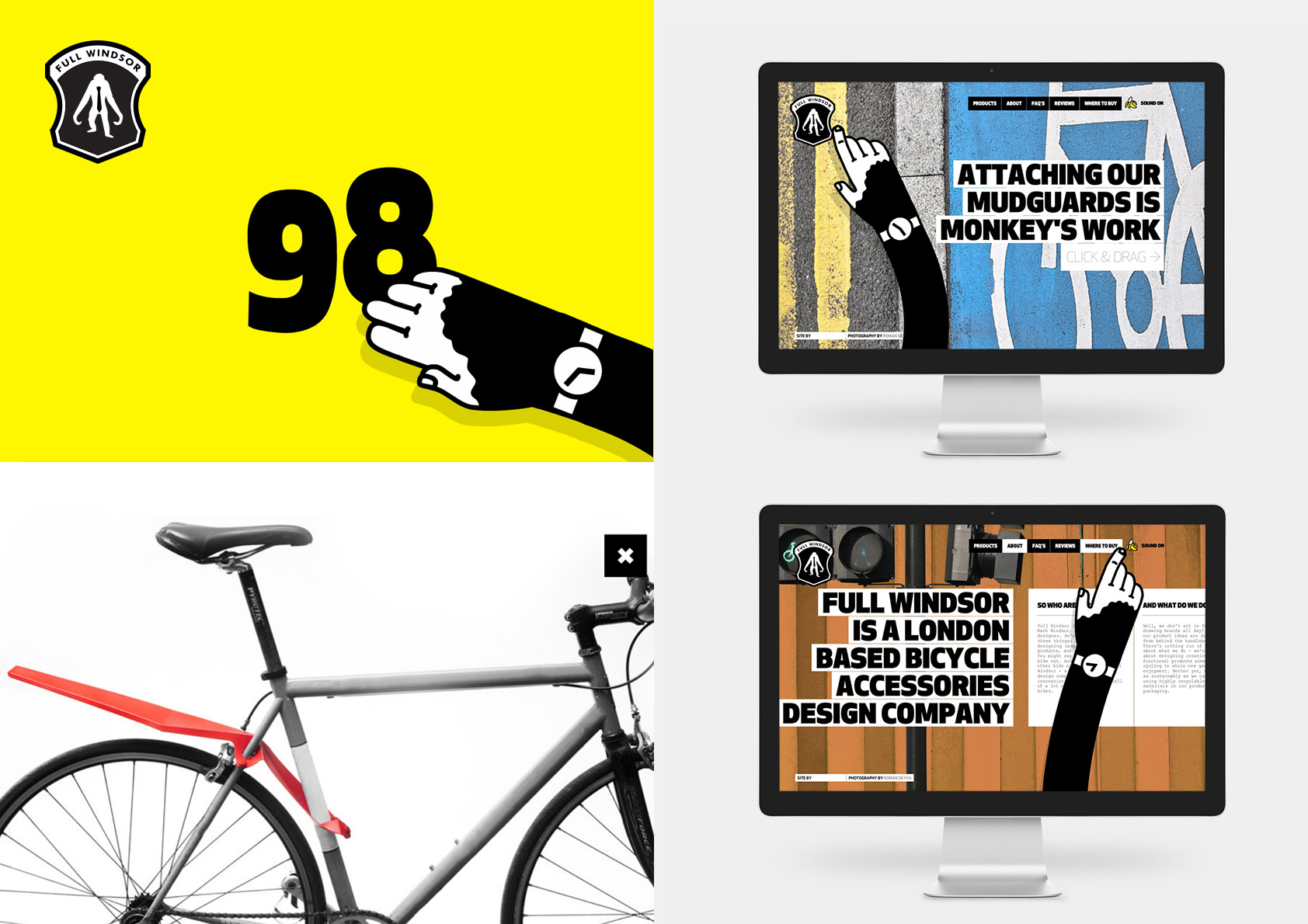 Auckland Design Manual
The ADM provides an online resource for everyone involved in design, building and development to share their great design stories with others, and seek inspiration, tools and best practice advice. We were engaged initially to develop a visual strategy for managing the huge quantities of information across this platform. We came up with a visual style based around an instruction manual and then extended that with a design for the site which takes shapes from an abstracted cityscape to create a unifying language.
Services:
Website UX and UI design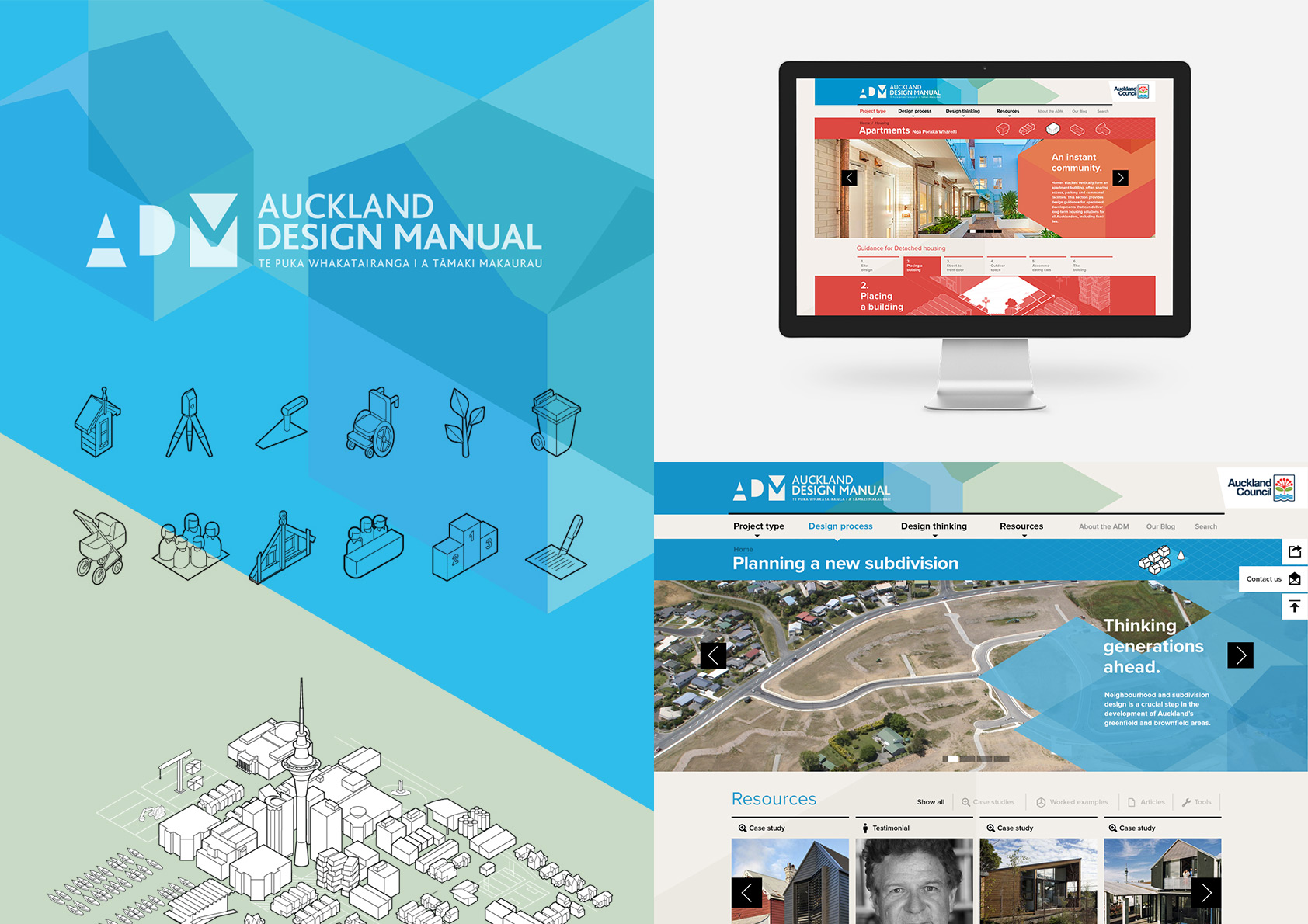 PQ Blackwell Website
PQB is an acclaimed creator and producer of internationally bestselling illustrated books. They created MILK, have produced books about Nelson Mandela and Princess Diana, and have collaborated with some of the world's best photographers.
They wanted to create a high quality, experiential site which would capture the personality of their company as well as focus on their work with an immediate and attractive book browser. We devised the coffee table concept as a way of giving an atmosphere to their site as well as being a platform to house the homepage navigation.
Services:
Website UX and UI design, and development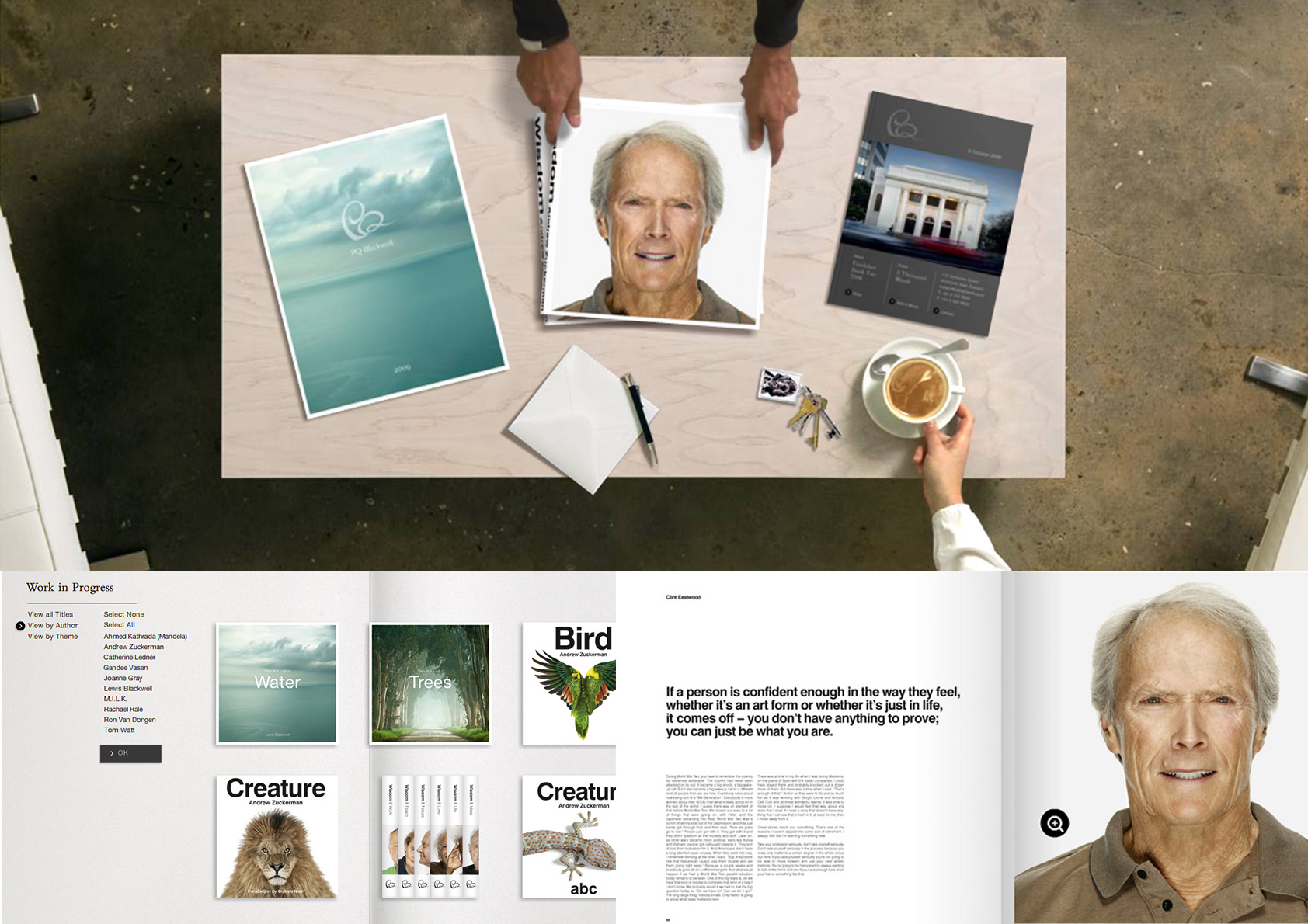 Milkbooks Online Editor
Milkbooks is an online book editor (application) that allows users to create and publish bespoke books, photobooks and art books created by PQ Blackwell.
We designed the original app interface as well as some key communication pieces such as the stop-motion brand story video, process video and several short stingers.
Services:
Digital product UX and UI design