A fine selection of brand identities, ranging from beer to business apps and from coffee to consultant.
Urbanaut Beer Co.
A 'wordly beer from Kingsland Auckland'. Urbanauts worldwide share two loves - beautifully crafted beer and exploring the great cities of the world where diverse urban cultural experiences help grow their perspective as a global citizen.
Services:
Naming, brand strategy, identity development, packaging design.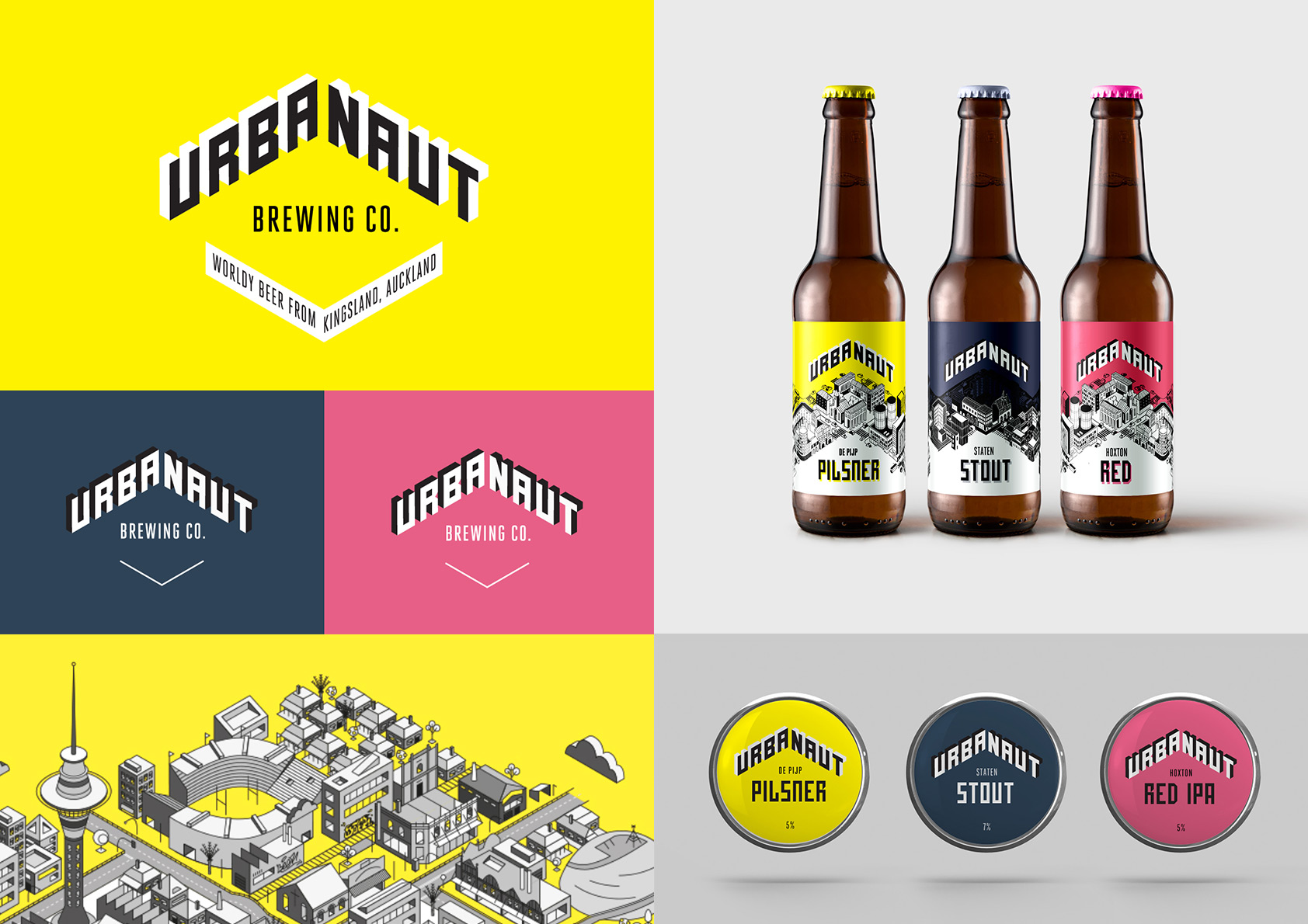 Synapse Search

Synapse Search is a Search Marketing company, and subsidiary of the Umbrellar Group. They are a highly specialised and nimble team who develop and execute strategic SEO, and Paid Search campaigns to connect clients business with the right customers at the right time through very targeted online marketing.
Services:
Naming, brand strategy, identity development, Video & Illustration
Andrew Tokeley —"Tokes"
Helping successful NZ businesses build high performance product leadership teams.
Services:
Brand strategy, identity development, website design.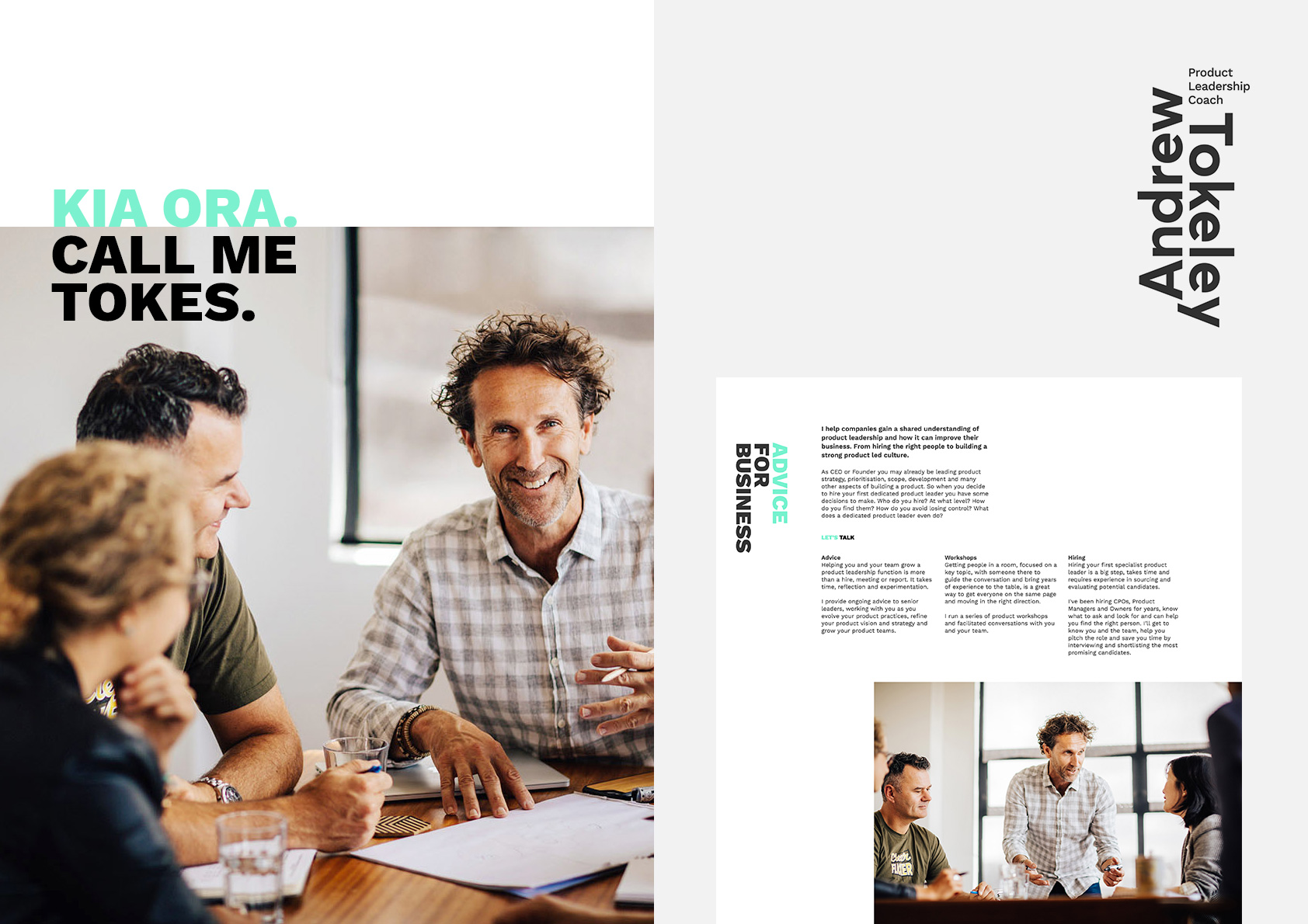 Recreation Aotearoa (NZRA)
Recreation Aotearoa's purpose is to champion high quality recreation for the benefit of NZ. Its vision is that in 2020 NZ has a strong recreation industry, so that through recreation, kiwis are active, healthy, and connected.
We developed an exciting new proposition for them positioning the membership organisation as the voice of Recreation in Aotearoa, representing all professionals in the industry. They empower members to deliver the quality Recreation experiences, places, and facilities, that fuel a more active, healthy, and connected NZ.

This led to a focused new brand personality which is: active, passionate, environmentally engaged, inclusive and current. We then changed their name from the New Zealand Recreation Association to Recreation Aotearoa and came up with a very bold and contemporary new look and voice for them.
Services:
Brand strategy, identity development, video creation, brand collateral design.
Karamu - Ethically Traded Organic Coffee
Karamū makes a well rounded organic coffee blend from ethically traded beans at their local roastery at Point Howard, Wellington. The team at Karamū are conscious that consuming organic is part of preserving the natural world that Wellingtonians are so passionate about so we set out to create an identity that reflects some of the important local landmarks in our natural landscape.
The identity is natural and simple but beautifully crafted.
Services:
Brand strategy, identity development, packaging design and collateral.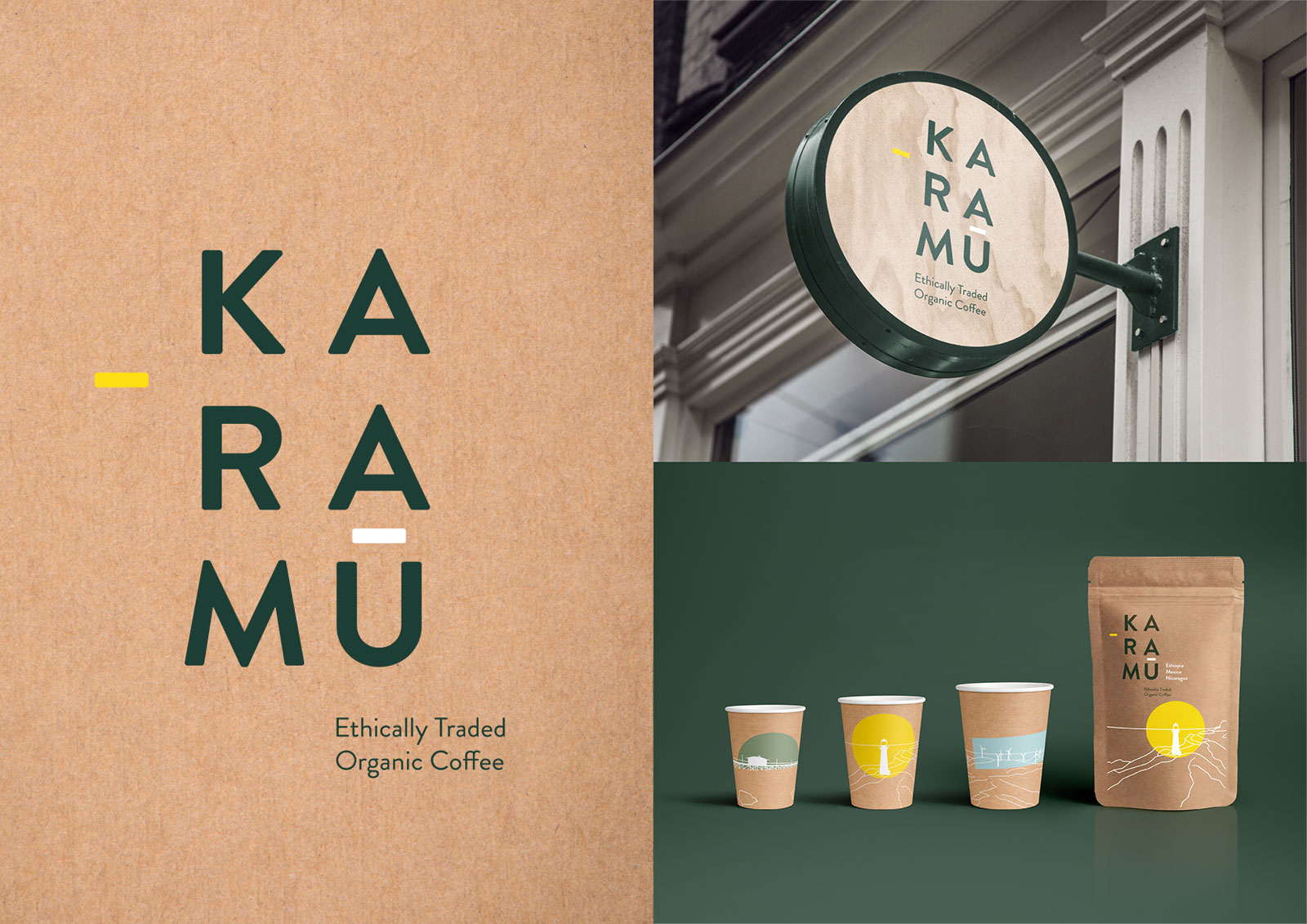 White Night
White Night was Auckland Arts Festival's annual, one-night arts extravaganza with free arts festivities, performances and unexpected encounters all around Auckland.
Services:
brand identity, web app design and development
Recognition:
BeST bronze award for small identities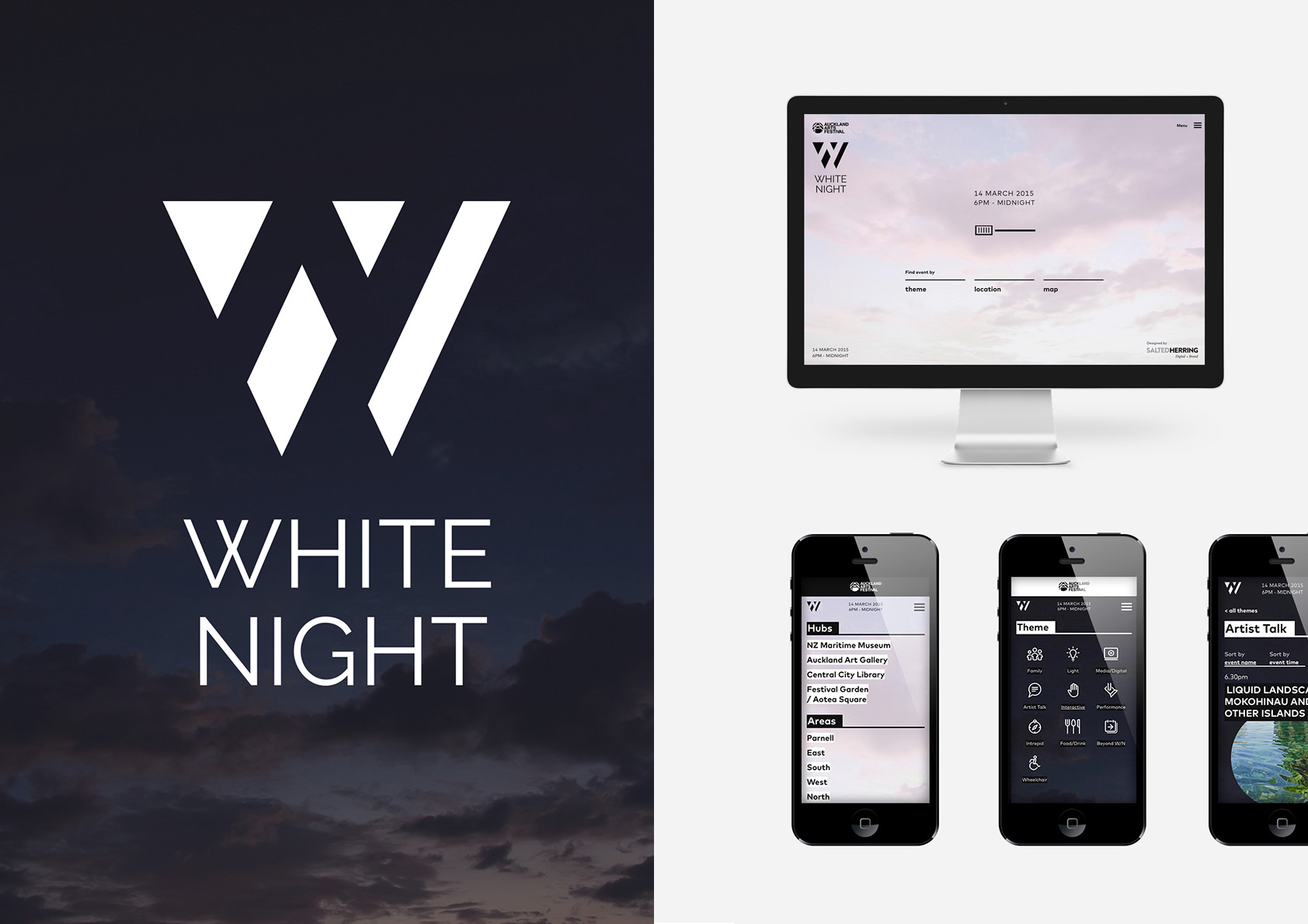 9 Spokes - All together better
9 Spokes provides online business software for SMEs globally. It is a cloud integration and brokerage platform that connects businesses, their software partners and banks. They came to us in the early stages of their business, with a clear vision that they needed a strong digital brand which would sing right from the start. Initially it was about attracting investors & partners, all key to the success of the young business.
We developed a strong brand positioning and strapline: 'Online business software – All together better', and a logo and identity which was fresh, bold and even a little edgy. Initially this was delivered through the 'Spokesman'; a stroppy and slightly subversive brand mascot who tells you about business - like it is.
After initial investor presentation templates, we designed all components of the brand from animated videos to the product itself, a complex dashboard of integrated apps. We created comprehensive brand guidelines and have managed most details of the brand over a 6 year relationship. The brand has had a significant impact on the ability for 9 Spokes to raise serious capital, to create offshore channel partners and to scale into the large NZ exporter it is today.
Now with the arrival of open banking, we're nearly ready for the launch of V2. We've developed a new direction for the brand which has also helped the business work out the best way to pivot towards significant new opportunities for scale.
Services:
Brand strategy, identity, website and web app UX/ UI design and development, presentation templates, brand collateral and guidelines.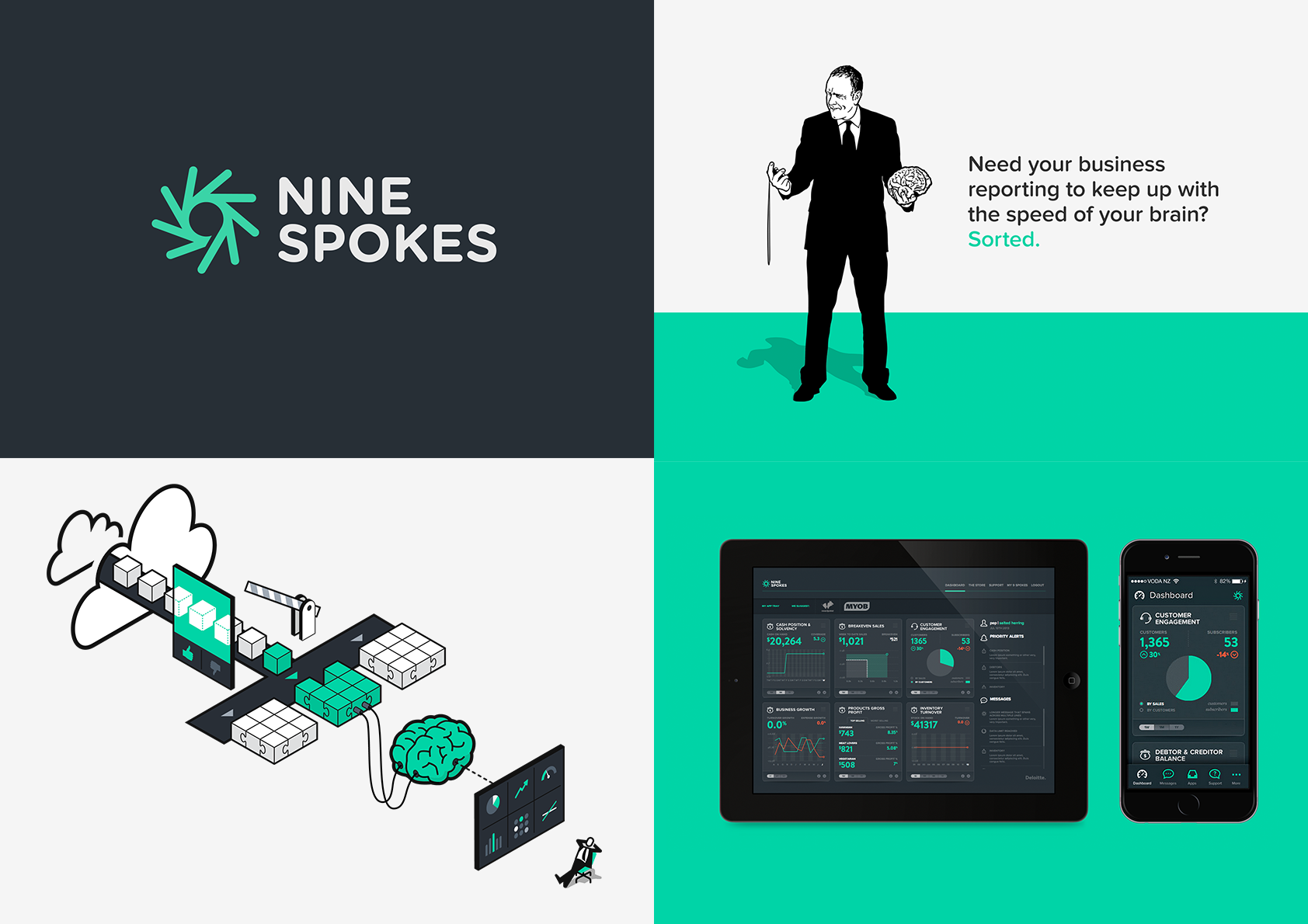 St Fabiola
Saint Fabiola is the brand name for Kirsten Sutherland who designs and creates embroidered artworks. Her work features religious and psychological symbolism, drawing from nature, science and the world of mythology and fairy tale. She inspired Saint Fabiola, the patron saint of divorce!
Services:
brand development, website design